Please take a look at the map below to help when choosing your preferred site!  ONLY $500 deposit needed to reserve your spot!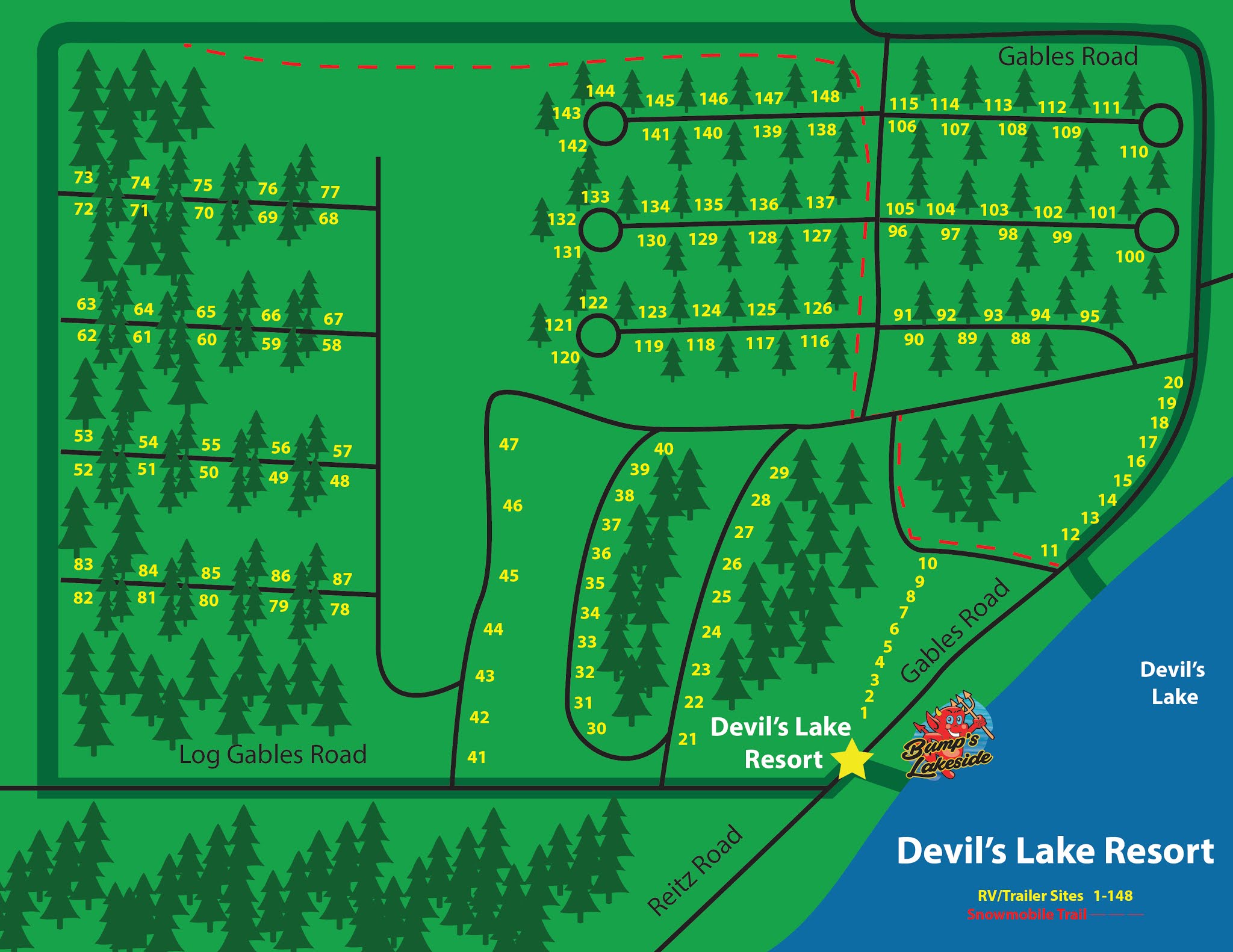 CURRENT LOT AVAILABILITY:  Devils Lake Resort has no sites available for the 2020 season.
$500 deposit toward the 2021 season will reserve your spot!  Please fill out the form or call us to get added to the waiting list.
Newly remodeled shower, bathroom and laundry facilities.
Please call Mark at 952-367-7460 or email us at info@devilslakeresort.com. We look forward to meeting you!